Author: Jennifer S. Alderson
Narrator: Carol Purdom
Series: The Adventures of Zelda Richardson, Book 2
Publisher: Jennifer S. Alderson
Released: Oct. 2, 2017
Length: 10 hours 42 minutes
Genre: Mystery


Missing masterpieces, Nazi blackmailers, and a pesky amateur sleuth. When a Dutch art dealer hides the stock from his gallery - rather than turn it over to his Nazi blackmailer - he pays with his life, leaving a treasure trove of modern masterpieces buried somewhere in Amsterdam, presumably lost forever. That is, until American art history student Zelda Richardson sticks her nose in. After studying for a year in the Netherlands, Zelda scores an internship at the prestigious Amsterdam Museum, where she works on an exhibition of paintings and sculptures once stolen by the Nazis, lying unclaimed in Dutch museum depots almost seventy years later. When two women claim the same portrait of a young girl entitled Irises, Zelda is tasked with investigating the painting's history and soon finds evidence that one of the two women must be lying about her past. Before she can figure out which one it is and why, Zelda learns about the Dutch art dealer's concealed collection. And that Irises is the key to finding it all. Her discoveries make her a target of someone willing to steal - and even kill - to find the missing paintings. As the list of suspects grows, Zelda realizes she has to track down the lost collection and unmask a killer if she wants to survive. Chill with a Book's January 2018 Book of the Month One of TripFiction's 10 Favorite Books set in Amsterdam One of The Displaced Nation's Top 36 Expat Fiction Picks of 2016 Number 14 in the BookLife Prize for Fiction 2016, Mystery category Silver Cup Winner of Rosie's Book Review Team Awards 2017 in the Mystery category The Lover's Portrait is the perfect novel for those who love art, history, and mystery. The Adventures of Zelda Richardson series are stand-alone novels and can be listened to in any order.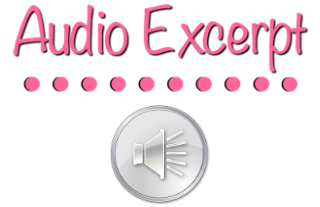 Jennifer S. Alderson was born in San Francisco, raised in Seattle, and currently lives in Amsterdam. Her love of travel, art, and culture inspires her ongoing mystery series, the Adventures of Zelda Richardson. Her background in journalism, multimedia development, and art history enriches her novels. When not writing, Jennifer can be found in a museum, biking around Amsterdam, or enjoying a coffee along the canal while planning her next research trip.
There are currently four books in the stand-alone series following the adventures of traveler and culture lover Zelda Richardson. In Down and Out in Kathmandu, Zelda gets entangled with a gang of smugglers whose Thai leader believes she's stolen his diamonds. The Lover's Portrait is a suspenseful "whodunit?" about Nazi-looted artwork that transports readers to wartime and present-day Amsterdam. Art, religion, and anthropology collide in Rituals of the Dead, a thrilling artifact mystery set in Dutch New Guinea (Papua) and the Netherlands. Her short story set in Panama and Costa Rica, Holiday Gone Wrong, will help fans better understand this unintentional amateur sleuth's decision to study art history and give new readers a taste of her tantalizing misadventures.
The Lover's Portrait was Chill With A Book's January 2018 Book of the Month and won the Silver Cup in Rosie's Book Review Team 2017 Awards, Mystery category. TripFiction recently named it one of their 10 Favorite Books set in Amsterdam. It also won a Chill With A Book Readers' Award, Readers' Favorite 5 star medal, was one of The Displaced Nation magazine's Top 36 Expat Fiction Picks of 2016, and came in at 14 in BookLife's 2016 Prize for Fiction in the Mystery category. The Lover's Portrait was also one of Women Writers, Women's Books magazine's Recommended Reads for April 2017.
Her travelogue, Notes of a Naive Traveler, is a must read for those interested in learning more about—or wishing to—travel to Nepal and Thailand. It was also awarded a Readers' Favorite 5 star medal.

Carol Purdomis a retired System Analyst. She has many years of experience performing in community and dinner theater and currently writes for and directs her church Drama Ministry team. She received training in commercial and audio book recording from ADDY award-winning voice actor Leonard Dozier (SAG-AFTRA, AEA, ASCAP, Actor, Singer, Songwriter). She has recorded 8 audiobooks.

I received this audiobook as part of my participation in a blog tour with Audiobookworm Promotions. The tour is being sponsored by Jennifer S. Alderson. The gifting of this audiobook did not affect my opinion of it.
Review
[Flora]
This is a part of a series of books with a PG-13 rating. They can be read a stand alone novels. This is a great Holocaust themed story. It would be a good intro into the horrors of Natzi oppupied Europe. I would recommend this to readers middle school or older. I love that the author describes the city and the paintings in such vivid detail. At first, I was not sure how anyone could find the owners of artwork after so much time and horrible events, but the author shows that this is a possibility. The strong-willed intelligent, Zelda was going to find justice even if it means facing a murder, liar, a pretious museum worker, a larger than life victim and a fly boy friend. I could see this as a Hallmark movie.
The author is so talented at describing Amsterdam and the beautiful art as well as the inner workings of a museum trying to do the right thing. The museum hires Zelda, an American art student, to help make the descriptions of the art clearer. She has an agenda to get into the art program. In her medailing way she could not only lose her life, her relationship, her home and the lives of those around her. Amsterdam is a progressive city with a past some good and some bad. The author retells the good and the bad in a story that is seamlessly woven between World War 2 and present day. The narrator did a wonderful job keeping the characters straight with her changing voices and even changing her pace of speaking to match the traits of the characters.
Books on sale $3.99 each -
https://www.amazon.com/gp/product/B0796ZLW3L?ref=series_rw_dp_labf
Amazon/Goodread rates: 4.5/5
In Patti's Imagination rates: 9/10
Do you believe certain types of writing translate better into audiobook format?

I don't know about better, but I do believe mysteries work well as audiobooks. Listening to my own reminded me of old radio shows, when every episode ended as a cliffhanger meant to keep readers and listeners engaged so they keep reading or listening to my story.
How did you select your narrator?

Two of my novels have been recorded as audiobooks. Carol Purdom was one of several narrators who auditioned for The Lover's Portrait

. I believe her calm, soothing voice is the perfect choice for this dual timeline mystery about Nazi looted artwork.

Rituals of the Dead

is a faster-paced adventure thriller and demanded a different kind of reading. I had received a few auditions but they didn't seem right. I found Chelsea Stephens through ACX and asked her to audition. Her narration had the energy I was looking for and she did a great job of keeping the story moving forward at a high tempo, as the printed book does.
How closely did you work with your narrator before and during the recording process?

I worked closely with Carol Purdom during the entire production process of The Lover's Portrait

. She would send me raw files every week so I could check the many foreign words, as well as make any suggestions regarding her accents. I would comment on the files and – if needed – she would make any changes before moving forward. Once she was finished, they were edited and uploaded to ACX. That was the first time I listened to the entire book in one go.

Chelsea Stephens recorded all of the words on our 'difficult to pronounce' list and sent them to me for approval before starting to narrate Rituals of the Dead

. I did not hear any of the chapters until the entire audiobook was recorded and edited. To be honest, whenever Chelsea would send over a progress report, it was extremely difficult not to ask her to send a chapter over! Those may have been a nerve-wracking few weeks, but her performance was so good, my nervousness dissipated as soon as I started listening to the final product.

Did you give them any pronunciation tips or special insight into the characters?

Both narrators asked for detailed character sketches and pronunciation tips. Considering the large amount of foreign words, character and place names mentioned in both books, that's not surprising! I also recorded videos of myself pronouncing the Dutch words and sent them to both narrators. That was tremendously useful for all of us.
Were there any real life inspirations behind your writing?

All of my books are directly inspired by past travels, my background in journalism and ICT, as well as my strong interest in culture and art. After a short career as journalist and computer geek in Seattle, Washington, I spent several years exploring countries in Oceania, Central America and Asia. After living in Darwin, Australia for almost two years while studying cultural anthropology and aboriginal art, I moved to Amsterdam, the Netherlands to study European art history. During my studies and journeys, I have come across so many incredible and intriguing stories that I could write a hundred art-related travel mysteries and not have to repeat myself.
The Lover's Portrait

is a suspenseful "whodunit?" about Nazi-looted artwork that transports readers to wartime and present-day Amsterdam. To write it, I used my own experiences as a collection researcher and exhibition assistant at several Dutch museums as a starting point.

The Lover's Portrait

came to be because I was curious about Nazi-looted artwork and wondered what would happen if two people claimed the same painting. During many lectures at the University of Amsterdam, we spent a lot of time discussing restitution cases involving looted-art, especially paintings stolen by the Nazis during World War Two. I often wondered what would happen if two people claimed the same painting. This question became the central plot of my art mystery,

The Lover's Portrait

. The rest of the stories and characters were inspired by archival research I'd conducted into this dark period of Dutch history.

My latest thriller, an adventure mystery set in Dutch New Guinea (Papua) and the Netherlands, was directly inspired by my work as a collection researcher for a fascinating exhibition of Asmat artwork, Bis Poles: Sculptures from the Rain Forest

, held in the Tropenmuseum in Amsterdam. During the course of my work, I came across so many stories about head hunting raids, crazy anthropologists, hapless colonial administrators, and insanely brave missionaries that I knew I had the basis for a fascinating mystery about artifact smuggling in my hands!

All of the characters in the historical chapters of this novel are based on real explorers and their first-hand accounts of their experiences – the most famous of which was Michael Rockefeller. His movements are so well-documented it was easy to use Rockefeller's general experiences as a starting point for Nick Mayfield, though my character is definitely not Rockefeller. Information I found about Reverend Zegwaard and several renowned Dutch explorers, such as Carel Groenevelt, also helped to shape the story and motivations of the characters.

Is there a particular part of this story that you feel is more resonating in the audiobook performance than in the book format?

In parts of both

The Lover's Portrait

and

Rituals of the Dead

, the suspense seems to be more intense in the audio version than the print version. When listening to

The Lover's Portrait

for the first time, I was happily surprised to hear how well my descriptions of Amsterdam work when read aloud. I had the same burst of joy when hearing how my descriptions of Dutch New Guinea (now Papua) sounded in

Rituals of the Dead

.

What do you say to those who view listening to audiobooks as "cheating" or as inferior to "real reading"?

If listening to an audiobook allows someone to 'read' a book they otherwise would not be able to (because of time, a medical condition, etc.) how can that be seen as inferior?

Since the release of my first audiobook, I have had listeners thank me for recording an audio version because they suffer from migraines or other physical ailments that prevent them from reading, are commuters who have no other free time to read so listen to books in their cars or on public transportation, and others who are too busy to sit and read for an hour so combine audiobooks with household chores. These are all readers who would not have discovered my work had I not created an audiobook of it. So no, I do not agree that listening to a book is cheating. If anything, making two of my novels available as audiobooks helps me reach a new target audience.

How did you celebrate after finishing this novel?

An extended happy dance then a delicious meal and fine wine. The day after is reserved for something fun I have been putting off because of writing – going on a long bike ride, a day at the spa, an extended lunch with a friend, visiting a museum exhibition, that kind of thing. After that, it's business as usual. My son still needs to be brought to school, marketing plans need to be created, and my other books still need promoting.

In your opinion, what are the pros and cons of writing a stand-alone novel vs. writing a series?

Technically the books in my

Adventures of Zelda Richardson

series can be read in any order as stand-alone novels. They are a series only because they follow my protagonist, Zelda Richardson, on her travels around the globe. As an author, I enjoy having at least one reoccurring character to start my story with, because it gives me a sense of familiarity. I know Zelda well, and what she would and would not do. Readers also get to know her better and watch her grow as the novels progress. Luckily those who have read the series like her and enjoyed seeing the direction she heads. Yet, having Zelda surrounded by a shifting cast of characters enables me to explore new personalities and keeps the story fresh. I am afraid I would get bored if the cast stayed the same in every book. That is also why I try and set each novel in a different location. It allows me to indulge my wanderlust by researching a new setting and ensures I do not rehash old descriptions of the same places in each story.

Have any of your characters ever appeared in your dreams?

My characters do not appear in my dreams, but they do invade my thoughts. It does happen that a character I've created will complain about a word choice or protest an action as 'out of character'. Which frankly, always feels strangle because it really does seem as if someone is talking to you – from inside your head.

Honestly, I am thankful they come alive and chat with me and each other! It helps make for a more believable story and dialogue. I swear there are moments when I only have to pull out a pen and write down the conversation going on in my head.

What's your favorite

:

Food

:

Indian samosa's and Thai fish cookies are tied as my favorite. Both are a delicious medley of flavors I savor as often as possible!

Book

: There are so many books that I treasure. The first novel that popped into my head was

The Ghost

by Robert Harris. It is a thriller that keeps you guessing right down to the last word. I am in awe of his writing, pacing, storyline, characters, and subject matter. It truly is a brilliant book!

Television show

: Right now, that would be

Homeland

. I love the lead character Carrie as much as the entire cast. The intricate plots keeps you guessing and the pacing is tight. Highly recommended, though it is best to start with Season One.

Movie

:

Until the End of the World

by Wim Wender is one of my favorites, probably because I would love to have the same journey as the lead character,

Claire Tourneur

(played by Solveig Dommartin). It is truly the ultimate road journey, taking her from Europe to Russia, Japan, Australia, and finally outer space. Claire stands open for any and every new experience that crosses her path, and ultimately has the adventure of a lifetime. I am quite envious of her trip!

Band

:

There are too many to choose just one! According to my iPod, Warpaint is currently the most frequently played band, so I'll go with them.

City

: Amsterdam, the Netherlands! Since 2004, my home town.

Are any of those things referenced in appearance in your work?

Amsterdam features heavily in both

The Lover's Portrait

and

Rituals of the Dead

. My life here inspired the plots and several characters in both novels. It is truly a joy to use my adopted home town as a setting for my novels. I don't know if I would have been able to describe my birthplace, Seattle, Washington, in the same way I describe Amsterdam. Here, I still see everything with a tourist's eyes, because – despite having lived in the country for more than 15 years – I still feel like I just moved here!

What's next for you?

I am currently outlining the chapters of mystery number four in the

Adventures of Zelda Richardson

series – another art-related tale about thefts and forgeries. The spectacular theft of two Vincent van Gogh paintings from the Van Gogh Museum in Amsterdam – and their equally remarkable return – inspired the plot. Researching the novel, knowing it could still go in any direction, is always an exciting place to be in the writing process. It will most likely be set in the Netherlands, Italy, Turkey, and possibly Croatia. I am looking forward to researching the locations first-hand!

Jennifer S. Alderson's Top 10 Favorite Books in similar genres
The Secret Wife

by Gill Paul – historical fiction. Excellent dual timeline story about the Romanov's last days. It's not really a mystery, but the author does keep you in suspense as several important storylines converge at the end of the novel.

Jumping the Cracks

by Victoria Blake – crime fiction. It is the first mystery I had read which effectively combined anthropology, the museum world and crime fiction. It was inspirational!

Titian's Boatman

(also) by Victoria Blake – historical fiction. Her lush, evocative descriptions of Venice in the 16

th

century and present-day London transported me back to both cities. Her eye for detail brings the characters, settings and story to life. It's one of my favorite books.

The Master

by Dora Ilieva – Archeological mystery. The story is well-crafted and intriguing, as are the author's descriptions of Bulgaria, a country I've yet to visit but now want to.

Fast Track to Glory

by Tomasz Chrusciel – Thriller. This extremely well-executed action thriller is set in around the world. I am in awe of his pacing and plotting.

The Expats

by Chris Pavone – Thriller. Sophisticated mystery and wild goose chase adventure through Europe. I really connected with the amateur sleuth driving the story.

The Art Whisperer by Charlotte and Aaron Elkins – Art Mystery. This is the third book in an enjoyable series of four following a freelance art restorer who has a knack for getting into art-related trouble.

The Ghost

by Robert Harris – This is one of the most impressive stories I have ever read. Every word matters and his pacing is incredible. This is a true page-turner that kept me guessing until the very last sentence.

Savage Harvest: A Tale of Cannibals, Colonialism, and Michael Rockefeller's Tragic Quest for Primitive Art

by Carl Hoffman – Real-life adventure.

A journalist and explorer recounts his fascinating journey to Papua New Guinea, where he retraces the last art-collecting expedition made by anthropologist Michael Rockefeller. He effortlessly combines mystery, adventure, personal self-discovery and colonial history into one captivating novel.

The Beach

by Alex Garland – adventure/crime fiction – This classic is the reason I began writing. Not that I thought I could do better, or anything like that! It was the first fiction story I had read that combined crime, mystery, young adult angst, backpacking, wanderlust and adventure so seamlessly.

THE LOVER'S PORTRAIT
Sep. 2nd:
Dab of Darkness Audiobook Reviews
The Book Junkie Reads . . .
Sep. 3rd:
Turning Another Page
In Pattis Imagination
Sep. 4th:
T's Stuff
Sep. 5th:
AudioSpy
Sep. 6th:
History from a Woman's Perspective
What Is That Book About
Sep. 7th:
Jazzy Book Reviews
Sep. 8th:
The Book Addict's Reviews
RITUALS OF THE DEAD
Sep. 9th:
History from a Woman's Perspective
The Book Junkie Reads . . .
Sep. 10th:
Turning Another Page
Hall Ways Blog
In Pattis Imagination
Sep. 11th:
Dab of Darkness Audiobook Reviews
Sep. 12th:
T's Stuff
Sep. 13th:
AudioSpy
Sep. 14th:
Jazzy Book Reviews
Sep. 15th:
The Book Addict's Reviews