Author: London Saint James
Narrators: Tor Thom, Charley Ongel
Length: 12 hours 27 minutes
Series: Two Hearts, One Soul Duet, Book 2
Publisher: LSJ Romance
Released: Mar. 1, 2018
Genre: Contemporary Romance


From international best-selling author London Saint James comes the final installment of Two Hearts, One Soul, a breathtaking story of two people who have always been connected, forever tied together by fate, by destiny, by unbreakable love. With the media hell-bent on exposing Winter's once private life, Cayden will do anything to protect her. But there's more than just the voracious paparazzi conspiring against them. Involved in an unprecedented web of strange events, and wound in a string of lies about to break with devastating consequences, Winter must battle ghosts from her past that threaten to harm the man she loves. Faced with a choice she always knew would be inevitable, and a secret of her own, can the fairy tale Winter's been living with Cayden beat the odds of their reality and really come true? Please note: This audiobook continues where book one left off. This duet must be listened to in order.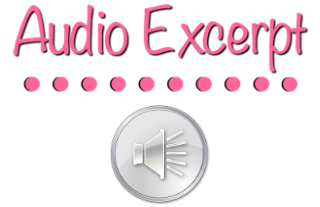 London Saint James has lived in many places, but never felt "at home" until she met the real-life man of her dreams and settled down in the beautiful Smoky Mountains of Tennessee. London lives with her husband and their fat cat who thinks he owns them.
As an award-winning, international bestselling author, London is living her childhood dream. She knew all the scribbling she did, that big imagination of hers, and all those clamoring characters running around in her head would pay off someday.

Tor Thom and Charley Ongel are a happily married couple who have been narrating and producing audiobooks for the past year and a half.

I received these audiobooks as part of my participation in a blog tour with Audiobookworm Promotions. The tour is being sponsored by London Saint James. The gifting of these audiobooks did not affect my opinion of them.
[Janet]
Audible Overall Rating: 5/5 stars
Audible Performance Rating: 5/5 stars
Audible Story Rating: 5/5 stars
Goodreads Rating: 5/5 stars
In Patti's Imagination Rating: 10/10 stars
This is the second book in the series. I recommend that you read or listen to the first book. This second book picks up where the first book ended. This is a story the is about fate, destiny, and unbreakable love and it will take you on a non-stop ride of emotions.
Once again the narrators did a wonderful job of bringing this excellent story to life. I enjoyed how they were able to change their voices that at times you think there are more than just the two of them narrating this story. The added sound effects here and there just increased the enjoyment of listening. They are easy to understand. You can really feel the emotions of the characters because these narrators will have that slight laugh in their voice or sadness. They really put themselves into the scenes and bring the listener along with their emotional rendition of this great book.
This is a compelling story of love that the author writes about eliquentially. Do you believe in fate or destiny because that is something you need to believe in with this story. Plus there were many twists and turns that happen as Winter is trying to learn to live again and trying to understand and deal with the sudden changes that have once again happened in her life.
I loved how I was able to figure out the one, actually stopped and went back to the first book to verify something and was happy to know that what I thought was correct but there were several I just didn't see coming which just had me not able to stop listening. My only wish for these books would that they would have been told in dual points of view and not just Winters. Don't misunderstand, the story was written beautifully in Winters point of view, but this reader wanted more in the mind of our main male character. I am hoping that Chandler will have his story and that will allow us to have more of Winters' story as I wasn't ready for it to end.

BOOK ONE
Apr. 26th:
The Book Addict's Reviews
The Dragon Slayer
Apr. 27th:
T's Stuff
Bookworms Corner Blog Spot
Apr. 28th:
Happily Ever BookWorm
Apr. 29th:
Lynn's Romance Enthusiasm
Apr. 30th:
Jazzy Book Reviews
May 1st:
In Patti's Imagination
May 2nd:
What Is That Book About
Holed Up In A Book
BOOK TWO
May 3rd:
T's Stuff
May 4th:
What Is That Book About
Bookworms Corner Blog Spot
May 5th:
Happily Ever BookWorm
Lynn's Romance Enthusiasm
May 6th:
The Dragon Slayer
May 7th:
In Patti's Imagination
May 8th:
Jazzy Book Reviews
May 9th:
The Book Addict's Reviews
Holed Up In A Book