Author: Rachel Amphlett
Narrator: Alison Campbell
Series: Detective Kay Hunter, Book 6
Publisher: Saxon Publishing
Genre: Mystery, Police Procedural
Released: July 4, 2018


While attending a crime scene on the outskirts of Maidstone, DI Kay Hunter makes a shocking discovery.

The victim has been brutally cut to pieces, his identity unknown.

When more body parts start turning up in the Kentish countryside, Kay realises the disturbing truth – a serial killer is at large and must be stopped at all costs.

With no motive for the murders and a killer who has gone undetected until now, Kay and her team of detectives must work fast to calm a terrified local population and a scornful media.

When a third victim is found, her investigation grows even more complicated.

As she begins to expose a dark underbelly to the county town, Kay and her team are pulled into a web of jealousy and intrigue that, if left unchecked, will soon claim another life.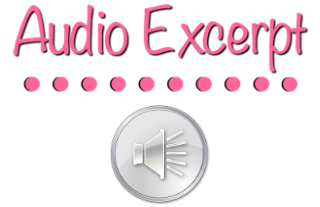 Before turning to writing, Rachel Amphlett played guitar in bands, worked as a TV and film extra, dabbled in radio as a presenter and freelance producer for the BBC, and worked in publishing as a sub-editor and editorial assistant.
She now wields a pen instead of a plectrum and writes crime fiction and spy novels, including the Dan Taylor espionage novels and the Detective Kay Hunter series.
Originally from the UK and currently based in Brisbane, Australia, Rachel cites her writing influences as Michael Connelly, Lee Child, and Robert Ludlum. She's also a huge fan of Peter James, Val McDermid, Robert Crais, Stuart MacBride, and many more.
She's a member of International Thriller Writers and the Crime Writers Association, with the Italian foreign rights for her debut novel, White Gold sold to Fanucci Editore's TIMECrime imprint, and the first four books in the Dan Taylor espionage series contracted to Germany's Luzifer Verlag.

I received this audiobook as part of my participation in a blog tour with Audiobookworm Promotions. The tour is being sponsored by Rachel Amphlett. The gifting of this audiobook did not affect my opinion of it.
Review
[Flora]
This is a British murder mystery story filled with suspense and with an excellent narrator. I loved the use of colloquialisms to match the characters and the country like "take away" instead of take out and the "cooker" instead of stove. This is the first Kay Hunter novel I have read/listened to. I have to say I think as an American I enjoyed listening to it more than if I had just read it. I think the flavor of the story's setting would have been blurred if I just read it. I love the character, Kay. She is so intelligent and I love that she is so insightful like how she can see the talent in her fellow officers and how rank doesn't matter only talent. I love the idea of the group of officers getting together for a BBQ as a monthly event and how Kay's husband, Adam, who is a veterinarian brings home animals from the clinic and does all the cooking. I like that the main characters speak of replacing one of their own and the fursation of looking at resumes and the fear that the new person may not fit in; as well as, the traffic on the M and in the towns. It is these touches that show the talent of the author to make the story come to life. I loved that it seemed so true to life and how plausible the characters are. They are actually very well rounded even the supporting characters which is not always the case in a murder mystery. This is a murder mystery in which good old fashioned police work and intelligence are used to try an stop a serial killer who is cutting up people. I was drawn in from the start and was blown away by the end. It is rare that a book can keep me guessing as to who done it, but this one did. I would recommend this to everyone who loves suspense. I would say it could be read by strong reader (12 years old -up). I have already purchased two of the other books in this series and look forward to reading them all. I had my mum listen to this one and she has been enjoying it. She pointed out that the narrator was changing her accents to match the areas the characters were from, now that is a great touch. I heard the emotions in the characters as the narrator read this novel. You could almost see Kay's and the other's reactions to the teasing or the fear or the anger. This is a more than five star book. Go get it and read it. You wont regret it.
Amazon/Goodread rating: 5/5
In Patti's Imagination rating : 10/10

Gone to Ground Giveaway: Three Winners!

Sep. 4th:
Dab of Darkness Audiobook Reviews
Hall Ways Blog
The Book Junkie Reads . . .
In Pattis Imagination
Sep. 5th:
Jorie Loves A Story
2 Girls and A Book
Sep. 6th:
Next Book Review
Jazzy Book Reviews
Sep. 7th:
Jorie Loves A Story
Buried Under Books
What Is That Book About
Sep. 8th:
Lomeraniel
Turning Another Page
AudioSpy
Sep. 9th:
Bound 4 Escape
T's Stuff
Sep. 10th:
The Book Addict's Reviews
The Bookworm Lodge