Author: Ronelle Antoinette
Narrator: Ginny Ross
Length: 9 hours and 23 minutes
Publisher: Ashley Miller
Released: June. 19, 2018
Genre: Epic Fantasy


Scandal will shake foundations. A night of careless passion leaves Battlemage Jex Xander and Adept Enari Alycon in a precarious position. Long-time lovers they might be, but the Imperial ambassador and the daughter of Egalion's High Mage have rather public roles in the court - whether they wish it or not - and scandal couldn't come at a worse time. Treachery will tip balances. When a hostile kingdom reluctantly agrees to parley, the fate of 2,000 years of peace is on the line. In the midst of negotiations, Enari becomes the target of one of the Greater Maelstrom. She and Jex must race against time to save her life and that of her unborn child. What happens when an earth-shattering secret, a demon bent on destruction, and a kingdom teetering on the brink of war collide is anyone's guess. Choices will have consequences. The decisions of a few will determine the fate of many, and who, or what, will remain standing in the end is still uncertain. Hearts and lives are on the cusp of irrevocable change...and not necessarily for the better. And secrets? Those will change everything.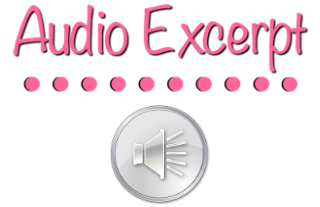 Ronelle Antoinette lives in western Colorado with her husband, two cats, and a dog who is convinced he's people. While not a mother to any kids of the human variety, she's an auntie to what should qualify as a small army. Ronelle is an unabashed caffeine addict, chocoholic, and hopeless romantic who has carried on a passionate affair with the genre of fantasy since she was old enough to read 'chapter books'
She dabbled in creative writing for many years before making it a career. (She even considered it as a major in college, though she ended up getting a Bachelor's degree in Counseling Psychology.) She published her first fantasy romance novel, "Errant Spark", in July of 2016 and followed it up with "Flash Point", which was chosen as a fantasy finalist in the 2017 Book Excellence Awards.

Ginny Ross was born and raised in England and spent many years traveling around Europe. She married and moved to the States over 20 years ago, and is now loving life in the mid-western U.S. raising her two teenage children and assorted pets who consider themselves to be a part of the family.
When she's not narrating books, she travels, sews, and spends time with family and friends.She found she has a knack for narrating as a result of her love of books and acting in her youth, and it made for a perfect union when she began to perform audiobooks and bringing the characters to life.

I received this audiobook as part of my participation in a blog tour with Audiobookworm Promotions. The tour is being sponsored by Ronelle Antoinette. The gifting of this audiobook did not affect my opinion of it.
Review
[Flora]
This is the second book in this very complex story filled with pausable characters and such intrigue, back stabbing, and love to hold interest from the first page to the last. I did not read the first book in this series, but followed this plot easily., but feel I missed the underlining political agendas. I will be going back to read book one just to catch some of these underlying dynamics. There is a lot about these characters I am dying to know more about. I really thought it was going to be a fairytale story with happy ending and sweet love affairs, but not even close. This is a courtly story filled with espenage and murder and treachery and sadness and true reactions to these events even when carried out by demons and the undead. The story from the beginning the main characters, Jax and Enari, must put their faith in each other as events, rituals and family try to rip their trust and love to pieces. Can they survive this court? Can their unborn child and the kingdom survive these treasurous band of evil doers? Will they survive all that is being thrown at them? I advise reading with tissues and the lights on as these characters are not pulling punches. I especially liked that the female character, Enari actually saves the big bad battlemage, Xander and that Xander has a tender noble side. It is wonderful to read or in this case listen to stories in which the characters have multilayers. I was sure I knew who was the good guys and who were the bad guys, but I was surprised by the complexity of the courtiers. Can the kingdoms avoid war? Do either side really want peace? and with the events that befall these characters can there be reconciliation? I recommend this story as it will stay with you long after you finish reading it. I enjoyed listening to the narrator, Ginny Ross. She has a wonderful voice and has a very talented way of conveying the emotions and friction filled storyline woven by this talented author, Ronelle Antoinette.
Amazon/GoodRead Rating: 4/5
In Patti's Imagination: 7/10

Flash Point Giveaway: $25 Amazon Gift Card

Aug. 28th:
The Book Junkie Reads . . .
Aug. 29th:
Jazzy Book Reviews
Aug. 30th:
T's Stuff
Declarations of a Fangirl
Aug. 31st:
In Pattis Imagination
Sep. 1st:
Patriotic Bookaholic
Lynn's Romance Enthusiasm
Sep. 2nd:
Book Addict
Sep. 3rd:
Lilly's Book World
The Book Addict's Reviews