"He gave up everything to protect her once
… and he'll do it again."
L.A. Cotton & Jenny Siegel are collaborating on a new romantic suspense, Deliverance--- Now Available


TITLE: Deliverance
SERIES: The Maverick Defense #1
AUTHOR: L.A. Cotton & Jenny Siegel
GENRE: Romance, military, suspense
PUBLICATION DATE: March 1, 2016
Joy Mathers has spent the last three years numb. From her past, her present, and her inevitable future. She was supposed to escape the deadbeat town of Chancing, but now it's her prison, and she couldn't leave…even if she wanted to.

For the last two years, Dawson Spencer has been holed up in some of the worst corners of the world. He's seen things no man should ever see, and thought nothing could ever shock him. Until he returns to Chancing and discovers everything has changed in the town he once called home.

He thought Joy was away pursuing her dreams. She thought Dawson was never coming back. And while their connection might still be there, Joy isn't Dawson's anymore, and it would be better—safer—for everyone if he walked away. But walking away isn't an option for Dawson, not this time.

He gave up everything to protect her once … and he'll do it again.


Author's Note: Contains adult content including references to domestic abuse and drug abuse. Recommended for readers 18 years and over.




::: ADD TO GOODREADS :::



REVIEW
[Janet]
Amazon/Goodreads rating: 3/5
In Patti's Imagination rating: 6/10
​****3.5 rating****
Deliverance is the start of a new series (Maverick Defense) cowritten by two authors who I have read individually, so I was excited about the chance to read an early copy for an honest review. The story is told from the point of view of both Joy Mathers and Dawson Spencer. These high school sweethearts have big dreams of leaving their deadbeat hometown after graduation.
Unfortunately, an event happens which sidelines their hopes and separates them for a time. The event was a little confusing to me, because it was described one way early in the book, then differently later. It just didn't add up. During their time apart, Dawson sees his father and his other best friend, Donnie, but never sees Joy. I found that odd, as well.
Eventually, Dawson goes to work for this guy, Lex, at Maverick Defense, doing supposedly dangerous things (which he can't discuss), and that keeps him away from home for even longer. Meanwhile, Joy has stayed in town, where she has fallen into an unpleasant life, battling demons, and settling for Donnie. Upon Dawson's return to town, Joy must confront her feelings of being abandoned by him. Dawson has his own issues, namely the need to right wrongs, including one that puts him at odds with former friends. Will he succeed? Will he and Joy be able to reconnect after all this time? You'll have to read to learn the answer to those questions.
The book had such potential to be a five star read, as I did want to keep reading. Unfortunately, it fell a little short for me, with continuity issues and some overkill (like Dawson's temper). However, the subject matter is intense and the suspense is intriguing. I loved what Mikey, Lex, Sherri and Ari brought to the story as supporting characters as well. I will be reading the next book in the series in hopes of learning more. I need to know.
GIVEAWAY
For a chance to win a signed paperback enter here…
TEASERS
AUTHOR BIOS
L.A. Cotton


L.A is author of the Fate's Love Series, Chastity Falls Series, and standalone novel, Lucky Penny. Home is a small town in the middle of England where she currently juggles being a full-time mum to two little people with writing. In her spare time (and when she's not camped out in front of the laptop) you'll most likely find L. A immersed in a book, escaping the chaos that is life.
Jenny Siegal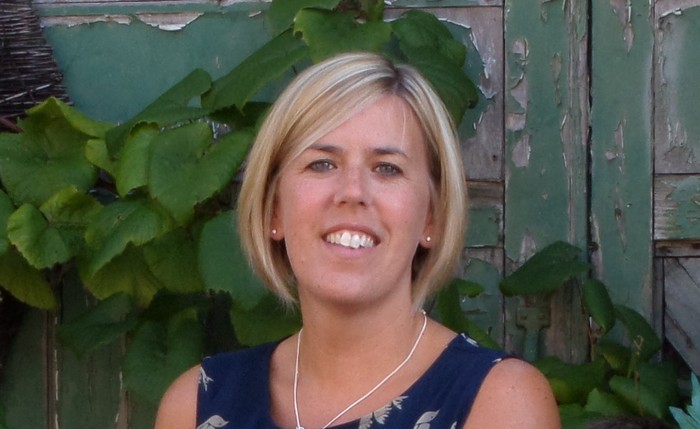 Jenny writes new adult romance. When she's not writing (or entertaining two little terrors)Jenny is glued to her Kindle, or plotting or daydreaming about hot tattooed heroes that will sweep a girl off her feet.

AUTHOR FOLLOW LINKS