Author: Bella Andre
Narrator: Eva Kaminsky
Series: The New York Sullivans, Book 1
Publisher: Oak Press, LLC
Released: Aug. 9, 2016
Genre: Contemporary Romance


Millions of readers/listeners have fallen in love with the San Francisco and Seattle Sullivans. Now get ready to fall head over heels for the New York Sullivans! World-renowned artist Drake Sullivan doesn't paint women. Ever. Not when he knows all too well just how destructive painter/muse relationships can be. But on the day Rosa Bouchard walks onto the cliffs outside his Montauk cottage, Drake is so captivated that he can't stop himself from bringing her to life on canvas. Shocked and horrified by the nude photos of her that have just hit the Internet, reality TV star Rosa's every instinct is to run from her Miami home and hide. After driving all night, she ends up in Montauk, New York, where she doesn't know a soul and plans to lie low until she can figure out how to deal with the media firestorm - and her own mother, who seems all too happy to sell out Rosa's happiness for more fame, more fans, and more money. The very last thing Rosa expects is to find, and to fall for, a sinfully sexy man like Drake Sullivan. Drake has never felt this way about anything he's painted...and he's definitely never felt this way about a woman. When they kiss, everything but sweet, breathless desire melts away. But can he convince Rosa to trust - and to love - again after such a devastating betrayal?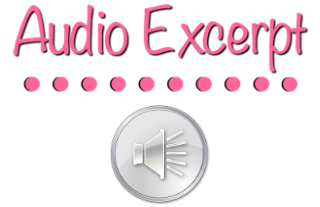 Bella Andre is the New York Times, USA Today, Publishers Weekly and Wall Street Journal bestselling author of "The Sullivans", "The Morrisons" and "The Maverick Billionaires" series.
Having sold more than 7 million books, Bella Andre's novels have been #1 bestsellers around the world and have appeared on the New York Times and USA Today bestseller lists 64 times. She has been the #1 Ranked Author at Amazon (on a top 10 list that included Nora Roberts, JK Rowling, James Patterson and Stephen King). Apple iBooks named her one of their "Bestselling Authors of All Time" (alongside Nicholas Sparks, Nora Roberts and EL James). And Publishers Weekly named Oak Press, the publishing company she created to publish her own books, the Fastest-Growing Independent Publisher in the US. After signing a groundbreaking 7-figure print-only deal with Harlequin MIRA, Bella's "The Sullivans" series is being released in paperback in the US, Canada, and Australia.
Known for "sensual, empowered stories enveloped in heady romance" (Publishers Weekly), her books have been Cosmopolitan Magazine "Red Hot Reads" twice and have been translated into ten languages. Winner of the Award of Excellence, The Washington Post called her "One of the top writers in America"; and she has been featured in Entertainment Weekly, NPR, USA Today, Forbes, The Wall Street Journal, and TIME Magazine. A graduate of Stanford University, she has given keynote speeches at publishing conferences from Copenhagen to Berlin to San Francisco, including a standing-room-only keynote at Book Expo America in New York City.
Bella also writes the New York Times bestselling Four Weddings and a Fiasco series as Lucy Kevin. Her "sweet" contemporary romances also include the new USA Today bestselling Walker Island series written as Lucy Kevin.
If not behind her computer, you can find her reading her favorite authors, hiking, swimming or laughing. Married with two children, Bella splits her time between the Northern California wine country and a 100-year-old log cabin in the Adirondacks.

Eva Kaminsky is a New York born and NYC based actor and narrator. A 2014 Audie nominee, she has recorded over 150 audiobooks in many different genres ranging from Romance to Young Adult. Eva can often be heard on TV and radio commercials for such products as Intel, Publix, Neulasta and Tide, and spent her earlier years in the world of animation voicing characters for Teenage Mutant Ninja Turtles, Pokemon, Yu-gi-oh, among many others. Recent recurring and guest appearances on television include Chicago Med, Billions, Madam Secretary, Madoff, Blindspot, and The Blacklist, and on the larger screen she can be seen in Extremely Loud and Incredibly Close, Three Generations, and Stephen King's The Dark Tower. She has spent over 20 years working in the theatre, both on and Off Broadway, and extensively in regional theatres all over the country.

I received this audiobook as part of my participation in a blog tour with Audiobookworm Promotions. The tour is being sponsored by Bella Andre. The gifting of this audiobook did not affect my opinion of it.
[Janet]
Amazon/Goodreads/Audible: 4/5 stars
In Patti's Imagination: 7/10 stars
This is my first book by this author. I've had several of her books on my kindle for awhile, so I was excited to be listening to the audio of one of her books. Right from the start I was drawn in, unfortunately, it didn't keep me glued through the entire book. As I'm writing this review I still haven't decided what rating I want to give it as I'm torn.
The opening cliff scene really brought me in and the narrator did a great job with having you feel like you were a part of it. You could hear the waves and feel the wind and rain. I will say that it did take me a little while to adjust to the story being told in third person and one narrator so maybe some of my issues with this book have to do with that, but there were times that I did struggle with the narration and which character was talking.
I did enjoy the connection between the Sullivan's relatives and how they will do what they can to help one another plus the ability to finally discuss why some relationships are not close and work to overcome them. Families are not perfect and mistakes were made and even though it took years these mistakes were finally discussed.
Opposite to the Sullivan family relationship we have the Bouchard family. Besides being a reality tv family they are not as many relatives so when something happens to one you don't have the support of as many members and the press is surely there watching to help boost the rating. Everyone loves a good scandal.
So even though I was drawn in at the beginning, there were parts that I felt were a little confusing and somewhat difficult to follow which caused me to fight to stay focused in the story. The narration was not holding me in and the lack of focus left my mind wandering and missing part of what was happening in the story. I had to go back a few times and replay parts. I can't say if this is because of the third person telling or not but there were many parts of the story I did enjoy, so I will be listening to the next story in the series.
Q&A with Author Bella Andre
Tell us about the process of turning your book into an audiobook.

I have worked with Eva Kaminsky for many years, so as soon as I had the book done and edited, I sent it over to her. And then weeks later, like magic, Eva sent me the finished files for my review. Of course they were perfect, just like always! I can never stop smiling while listening to her narration of my love stories. She truly brings them to life!

How did you select your narrator?

As soon as I heard Eva Kaminsky, I knew I wanted to work with her. She has narrated more than 35 audiobooks for me and I hope to continue to work with her for many years to come!

How closely did you work with your narrator before and during the recording process? Did you give them any pronunciation tips or special insight into the characters?

Eva is such a pro that she was able to run with my books without any advice or suggestions from me. It's one of the many reasons I love working with her – she always does an amazing job, no matter the genre or series.

Were there any real life inspirations behind your writing?

I'm always inspired by the world around me. For the New York Sullivans, I am able to pull from not only my extensive travels throughout New York state, but also my summers living in a log cabin in the Adirondack mountains with my family. I love writing about my favorite places!

How do you manage to avoid burn-out? What do you do to maintain your enthusiasm for writing?

I absolutely love to travel, walk, cook and spend time with my friends and family. Shared laughter, fun experiences and seeing new things all help fuel me so that when I open my laptop or notebook to work on a book, I'm ready and raring to go with lots of idea and inspiration.

How did you celebrate after finishing this novel?

I went for a swim, made and ate a great dinner, then woke up the next morning and started the next book!

In your opinion, what are the pros and cons of writing a stand-alone novel vs. writing a series?

I'm a big believer in writing books in a series, because as a reader, I absolutely love to follow characters and families through their lives. I write what I love to read!

Have any of your characters ever appeared in your dreams?

YES! One of my very first books – TAKE ME – came to me, almost in its entirety, in a dream.

What bits of advice would you give to aspiring authors?

Read a ton and write a ton. And hold focus, even when the noise of the world around you might feel like it's too loud to concentrate. Writing and reading will always center you and fulfill you.

What's next for you?

I am working on the fourth New York Sullivan book – Harry Sullivan's love story! I am so excited about this book. I'm pretty sure we've all been waiting to see who the sexy academic falls in love with. ☺

The New York Sullivans Giveaway: 3-Month Audible Membership

Book 1
Mar. 4th:
The Book Junkie Reads . . .
Mar. 5th:
Red Hatter Book Blog
Audiobook Romance
Mar. 6th:
Jazzy Book Reviews
Booktalk with Eileen
Mar. 7th:
Lilly's Book World
Mar. 8th:
Lynn's Romance Enthusiasm
Mar. 9th:
Haddie's Haven
Book Lover in Florida
In Patti's Imagination
Mar. 10th:
The Book Addict's Reviews
Guilty Indulgence Book Club
Cali Book Reviews
Book 2
Mar. 11th:
The Book Junkie Reads . . .
Mar. 12th:
In Patti's Imagination
Mar. 13th:
Red Hatter Book Blog
Audiobook Romance
Mar. 14th:
Lynn's Romance Enthusiasm
Booktalk with Eileen
Mar. 15th:
Lilly's Book World
Jazzy Book Reviews
Book Lover in Florida
Mar. 16th:
Haddie's Haven
Mar. 17th:
The Book Addict's Reviews
Guilty Indulgence Book Club
Cali Book Reviews
Book 3
Mar. 18th:
The Book Junkie Reads . . .
Mar. 19th:
What Is That Book About
Lynn's Romance Enthusiasm
Mar. 20th:
Audiobook Romance
Mar. 21st:
Jazzy Book Reviews
In Patti's Imagination
Mar. 22nd:
Lilly's Book World
Booktalk with Eileen
Mar. 23rd:
Haddie's Haven
Red Hatter Book Blog
Book Lover in Florida
Cali Book Reviews
Mar. 24th:
The Book Addict's Reviews
Guilty Indulgence Book Club